Will More Rate Cuts Follow?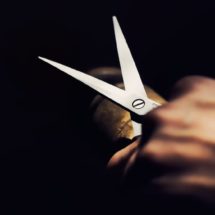 Thursday, August 1st, 2019

The Federal Reserve cut interest rates 0.25% yesterday for the first time since 2008.
The average 30-year, fixed-rate mortgage has fallen to 3.75% as of last week from 4.94% last November.
For home buyers or owners looking to refinance their mortgages, the lower rates could easily save thousands of dollars over the life of a loan or enable them to purchase a bigger house than they could have afforded in December. The decline in mortgage rates since then would shave $175 off the monthly payment on a $250,000, 30-year loan.
As for further rate cuts ahead, Fed Chairman Powell commented at yesterday's Q & A session that 'We are thinking of it as a mid-cycle adjustment to policy,' which if the market takes as potentially a one and done cut, then further mortgage rate improvement isn't likely. He also said yesterday's Cut is different from start of a lengthy cutting cycle.
In other words, mortgage rates may not be going lower in the near term so you might consider locking in that rate sooner rather than later!