Warranties Aren't Just for Cars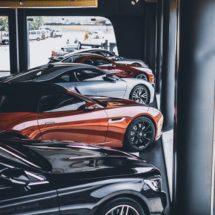 Tuesday, December 3rd, 2019
Houses are pretty good at keeping secrets. A hairline crack in a pipe or a worn belt on the clothes dryer may go undetected until something goes wrong.
To assuage potential buyers fearful of hidden hazards like these, many sellers offer a one-year home warranty that covers certain repairs to appliances, plumbing and electrical systems, as well as heating and air conditioning. The warranties are a common sweetener to close a home sale, especially if the property has been on the market for a long time. But buyers should know that when something goes wrong, home-service contracts have strict limits on what's covered.
In a survey released last week by the National Association of Realtors, 17% of all sellers offered a home warranty as an incentive to potential buyers. The longer the house sat on the market, the greater the chance the seller would offer a warranty. At one week or less on the market, just 10% of listings offered a home warranty. But after 17 weeks on the market, 26% of listings included a home warranty, according to the NAR survey of 5,870 recent home buyers.
The seller usually pays for a year of coverage and the typical cost is $600 for condo, $700 for a house and $800 for a house with a swimming pool. Buyers can pay for the same coverage if sellers don't offer it.
In Pennsylvania home warranties are not built into the contract. The way Realtors approach warranties and the amount of coverage offered varies widely across the state. In cities with older housing stock like Philadelphia, sellers may offer home warranties to give potential buyers peace of mind.
People today are staying in their homes a longer period of time, an average of nine to 10 years. If you've lived in your home for that amount of time, there may be some systems or appliances that are in need of repair.
However, in hot markets with low inventory, offering a home warranty might be a warning sign to potential buyers.
Even if a home warranty is included in the sale, buyers shouldn't forgo a home inspection. Skipping an inspection might make your offer more competitive in a bidding war, but you might be ignoring issues that may come up years from now and end up hurting yourself down the road.
A home inspection gives a fairly complete picture of the condition of the house, and it typically assesses things that aren't covered by a home warranty, such as non-mechanical and structural components. Knowledge of these issues can give buyers the negotiating power to reduce the sale price by thousands of dollars.
But there is a trade-off. Problems cited in a home inspection are considered "pre-existing" and won't be covered by the home warranty after the deal closes. If something is broken, it has to be a complete surprise. So if a furnace didn't function properly during the inspection, the buyer should ask the homeowner to have it repaired or for a repair allowance.
Coverage may also be denied if the homeowner failed to perform routine maintenance that could have averted the malfunction. For example, a homeowner whose central air-conditioning unit is clogged with years of accumulated leaves and debris may be rejected when submitting a claim.
In the end, buyers and sellers have to do their homework on both the warranties and the companies that offer them. It is also helpful to talk to the Realtor to understand standard practices in the area. Realtors know the specific market more than the seller. They will know if it is helpful to offer it or not when it comes to listing the house for sale.