Treasury Yields Hit New Lows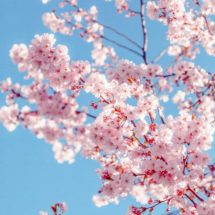 Tuesday, March 3rd, 2020
Federal Reserve Chairman Jerome Powell signaled on Friday that the central bank is prepared to cut interest rates if needed.
"The fundamentals of the U.S. economy remain strong. However, the coronavirus poses evolving risks to economic activity," Mr. Powell said in a statement released Friday afternoon. "The Federal Reserve is closely monitoring developments and their implications for the economic outlook. We will use our tools and act as appropriate to support the economy."
The Fed used similar language last June to indicate it was prepared to cut interest rates if needed after the U.S.-China trade war threatened to aggravate a global slowdown. The central bank subsequently cut interest rates three times, most recently in October to a range between 1.5% and 1.75%.
Just 10 days ago, federal-funds futures, which traders use to bet on the path of central-bank policy, showed an 11% chance that the Fed would lower its key policy rate by 0.25 percentage point at its March 17-18 meeting, according to the Wall Street Journal (WSJ). As of Friday, traders saw a 48% chance of a 0.25 percentage-point cut and a 52% chance of a 0.5 percentage-point cut.
Some investors said Friday that the Fed could even cut rates before its next meeting to stem turmoil in the markets, as stocks posted their biggest weekly losses since 2008 due to fears that the coronavirus will significantly disrupt the global economy.
The yield on the 10-year note fell to as low as 1.119%, which is a new record intraday low, according to the WSJ.