Tapping Home Equity Without Payments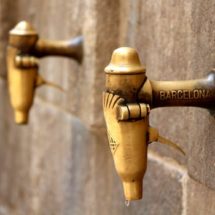 Monday, May 1st, 2017
A company on the west coast called Point Digital Finance is shaking things up in the Home Equity market.  
Like many lenders, they typically buy an equity stake of about 10% of the current value of a home in exchange for cash.  But unlike regular home equity loans, homeowners make no monthly payments. Instead, when the home is sold or refinanced, Point takes back the amount it paid to the owner—10% of the home's value at the time of the original transaction—plus a larger than 10% share of any appreciation in the home since then, meaning it ends up with more than 10% of the home's value at the time of the sale or refinancing, which must take place within 10 years.
The percentage of the home's appreciation that Point takes is written into the agreement. It can vary from home to home, but typically homeowners selling a home in 10 years would end up paying the equivalent of about a 7% to 11% annual interest rate on the initial cash payment they received, compared with a home-equity line of credit that could cost about 5% at current rates, according to a recent WSJ article. The maximum a Point homeowner would pay is capped at the equivalent of an interest rate in the "midteens" regardless of how much the home appreciates.
The extra cost, in comparison to a home-equity loan, is the price for the homeowner being able to raise cash without having to make a monthly payment. Point also charges a fee of 3% of the amount the homeowner receives.
Although traditional home equity loans are usually less expensive, these equity deals might be a good alternative for people who have trouble qualifying and could be a better option than higher interest rate unsecured loans.
Point sees itself as a way to generate cash for those who have significant equity but less cash and need money to reduce debt or for expenses like a renovation, small business, medical expenses or divorce.
If the customer doesn't pay Point back within 10 years, Point can foreclose on the house. If a home depreciates in value more than a certain amount, Point will share in the loss. So homeowners could owe less than the cash they received from Point.  As of now they only lend in 3 states: California, Washington & Oregon.