Renovation Financing Via Credit Card?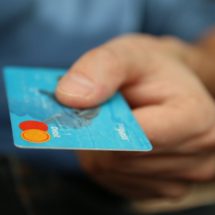 Saturday, July 1st, 2017
Maybe those credit card rewards are just too tempting.  A 2017 Wall Street Journal survey found that many homeowners plan to use credit cards to pay for renovation projects.  In the survey from earlier this year, 32% said they would pay with plastic, up from 26% in 2016.
For those able to pay off the bill in full when it arrives, using a credit card is not a bad option since no balance will be maintained and they'll likely receive the benefit of getting airline miles or other rewards.
But for those who maintain a balance, paying by credit card doesn't make sense since interest rates on credit cards tend to be in the double digits and the interest is not tax deductible.
The residential remodeling market is still booming, driven mainly by rising home prices, which enable homeowners to tap their equity.
With interest rates still low, financing an improvement may make sense.  One option is a home equity line of credit, or HELOC. The interest may be tax deductible, and there are usually low or no upfront fees.  The downside is that HELOC rates are variable.
In some cases, homeowners might consider a 'cashout' refinance, in which a borrower refinances for more than what is owed on the property and takes the difference in cash.  Sometimes, depending on what their first mortgage balance and rate are, as well as the scope of the improvements, it makes more sense to do a cashout refinance.
It takes less time to close on a HELOC than it does for a cashout refinance.  The refinance comes with higher closing costs but the trade off is a lower fixed rate.
Here are a few things to consider if you're planning to make improvements to your home: 
Consider cash. Paying with savings is the most sensible approach if someone has the cash on hand.  But depleting cash reserves means you can't invest those funds and lose out on possible tax deductions on home loan interest.
Talk to a real estate agent.  If you're thinking of selling your home within a few years, make sure you're doing improvements that will make your home attractive to potential buyers and not over-improving. A Realtor can help you determine the return on investment of your project.
Stick to a budget.  It's common for costs to rise once a project begins, as homeowners add additional, more costly options. By preparing a budget ahead of time, after getting multiple bids, you'll avoid overspending.