Prepping For Your Refi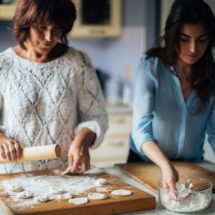 Wednesday, April 1st, 2020
In these tough times, a rare silver lining has come in the form of mortgage refinancings.
Where rates are headed is anyone's guess because these are unprecedented times and markets are reacting in ways nobody has ever seen. Though historically low 10-year Treasury yields should coincide with plunging mortgage rates, other factors, including investors pulling money out of mortgage-backed securities amid a broad asset selloff, caused rates to tick up recently. Some lenders are so overwhelmed with refi requests that they are slowing the flow of business by raising rates.
The dynamic situation requires that borrowers get ready to act fast to lock in rates. While some preparations—lowering debt levels and improving credit scores—require planning, unexpected snafus can can cause expensive delays at the last minute. Here's a list of the top five avoidable problems to tackle before you refi:
1. Unfreeze Credit
If you took advantage of this service to protect your credit file from potential fraud, you need to now lift the freeze for the refi.
2. Get Appraisal Ready
If you're planning home improvements, either get them done before your lender's appraiser comes to evaluate your home's value, or hold off on repairs until after the visit. Purge clutter and spiff the home up as much as possible.
3. Call Your Accountant
Self-employed borrowers will need a year-to-date profit-and-loss statement prepared by their certified public accountant. The best strategy is to call your accountant to request and while you're at it, ask for digital copies of your last two years of business and personal Federal tax returns.
4. Gather Required Documents
Salaried borrowers will most likely need the following documents in order to refinance:
Most recent two years Fed 1040 tax returns
Most recent two years W2
Most recent 30 days pay stubs
Most recent mortgage statement (and escrow analysis, if applicable/available)
Most recent two months bank statements (all pages, actual statements)
Current homeowners insurance policy
Copy of your government issued valid photo ID
5. Go On A Credit Diet
Do not open any new debt during the mortgage process. New debt can affect your ability to qualify if it pushes your debt-to-income balance out of the lender's parameters. But even if it doesn't, it takes time for a lender to look into the new source of debt, verify it and run the debt-to-income calculations again. Make sure you take on new debt before starting the refi process, or even better, after the new loan is closed.
As lenders process a tidal wave of refinancings, they are facing capacity problems. Closing may take 60 to 90 days rather than the industry standard of 30 to 45. While this can be a negative for a borrower eager to start making lower monthly payments, there is a silver lining to that, too. You'll have more time to resolve snafus.