No Fooling, 4% 30 Year Mortgages Are Back!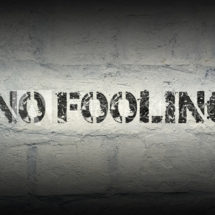 Tuesday, April 2nd, 2019

Mortgage rates reached 4% last week, a rate low enough that economists and lenders believe it will help jump-start the housing market again according to The Wall Street Journal (WSJ).
Just a few months ago, average rates were on the verge of hitting 5%, drying up refinancing activity and putting a damper on home price growth. While the housing market remains cooler than it had been at its peak, lower mortgage rates are again raising hopes for a rebound as the spring selling season gets under way.
Mortgage rates have been declining along with the yield on the benchmark 10-year Treasury note. The moves have been spurred by the Fed's decision to pause its interest rate increases along with investor concerns about the expected pace of economic growth for the rest of the year.
That has created an opening for prospective buyers left on the sidelines after rates jumped.
While mortgage rates have fallen, a housing market rebound faces other obstacles. After a brisk rise in home values in recent years, median prices were unaffordable to the average earner in nearly three-quarters of counties around the country in the first three months of the year, according to WSJ.
Still, there are signs of newfound interest among prospective borrowers as rates fall. Mortgage applications jumped 8.9% last week from a week earlier, according to the most recent survey by the Mortgage Bankers Association.
Lower rates are also boosting refinancing applications, which jumped 12% over that span.
A renewed boom in the mortgage market would be a benefit to lenders that were hard hit last year as rates rose. Roughly half of mortgages these days are originated by nonbank firms, which, unlike banks, don't have other lines of business or large balance sheets to fall back on when business dries up.