Mortgage Rates Fall Below 4%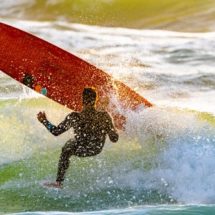 Tuesday, June 4th, 2019

Mortgage rates dropped below 4% for the first time since early last year, adding to hopes for a revival in the housing market.
The average rate last week on a 30-year fixed rate mortgage was at 3.99%, according to Freddie Mac, and some lenders have been offering rates below that.
That marks a fall of nearly a full percentage point from the highs of November 2018.
Lower rates stand to make mortgages more affordable for buyers, and the sharp fall so far in 2019 has lifted optimism for a market that has cooled after years of torrid home price growth around the country.
The drop in mortgage rates tracks a decline in the yield on the benchmark 10-year Treasury, which was recently at its lowest since 2017. Yields have fallen amid concerns about U.S. economic growth and the potential for a protracted trade dispute with China.
The economy has remained relatively strong during the first three months of the year. It grew at a seasonally adjusted annual pace of 3.1%, according to data released Thursday. Still, concerns about an economic slowdown could weigh on the housing market, particularly after a mini boom earlier in the year.
Housing data have been mixed. The National Association of Realtors said Thursday that the number of previously owned houses going into contract fell 1.5% from the previous month. On a year-over-year basis, the measure has been down for 16 consecutive months. But purchase applications have been trending higher, and new-home sales have mostly been climbing this year.