Housing Has Tough Start to 2018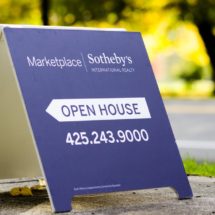 Thursday, March 1st, 2018
According to a recent Wall Street Journal article, the housing market is slowing, and pressures will only build as the year goes on.
Sales of previously owned homes slumped last month. The National Association of Realtors (NAR) reported  that existing home sales in January fell 3.2% from December, versus the gain economists expected to see.
And sales of new single-family homes fell nearly 8 percent compared to the month before, according to the data released on Monday.
Sales were down almost 5% below their year-earlier level, marking the biggest annual decline since August 2014.
NAR suggested tight inventories were to blame, and some economists also noted that bad weather may have delayed some sale closings. These might have affected January sales, but the bigger pressures hitting the housing market will play out this year.
Homes are getting pricier — a consequence of both the inventory problems and a mismatch between where and what kinds of houses are available and where and what people want to buy. The median price of an existing home sold last month, at $240,500, was almost 6% higher than a year earlier.
And while they probably didn't affect January home sales, higher mortgage rates could also bite into sales in the months to come. The average rate on a 30-year fixed mortgage was 4.4% with 0.5pt fee during the week ended last Thursday, according to Freddie Mac, a level it has only briefly been higher than over the past five years. If Treasury yields continue to climb, mortgage rates could go higher still, making it harder for many people to afford a new home.
The tax cut will also hit the market. Home buyers will have more cash in their pockets, but they won't be able to deduct as much mortgage interest as in the past, reducing the advantage of home ownership over renting.
There are some powerful positives out there for the housing market, including an improving economy, rising wages and a mass of renters who would like to buy. But high prices and rising rates could end up mattering more.