Homeowners Opt to Refinance to Get Cash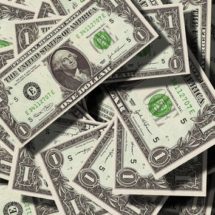 Thursday, January 2nd, 2020
Many U.S. homeowners who need cash are taking it out of their properties.
This recent trend illuminates the crosscurrents in the U.S. economy: After roughly a decade of rising home prices, homeowners are flush with record amounts of home equity they can tap. But many Americans remain short on cash and are increasingly relying on debt to fund their lives.
While mortgage rates have crept slightly higher lately, they are still lower than what borrowers would pay if they tapped a credit-card or home-equity line of credit.
Cash-out refis made up a significant share of refinancings in the third quarter, according to The Wall Street Journal. Led by refis, lenders originated $700 billion in mortgages in the third quarter, the most since before the financial crisis.
The average 30-year fixed mortgage rate has been under 4% for much of the year.
The use of cash-out refinancings worries some economists because it echoes the precrisis era, when homeowners used their homes like ATMs. Consumers who struggle to pay mortgages that have swelled due to a cash-out refinancing risk losing their homes. Credit-card debt, by contrast, is unsecured.
But the volume of cash-out refinancings remains well below precrisis levels. And many lenders say this type of activity isn't uncommon deep in an economic expansion marked by rapid home-price growth in much of the country.
Cash-out refinancings also look increasingly attractive next to home-equity lines of credit (HELOC). The 30-year fixed mortgage rate has fallen at a much faster pace than HELOC rates this year because they are based on different benchmark rates that haven't moved in tandem.
In September, the average 30-year mortgage rate was almost 3 percentage points lower than the average HELOC rate, the biggest gap on record going back to 1992, according to personal-finance website Bankrate.com.