Home Sales Fall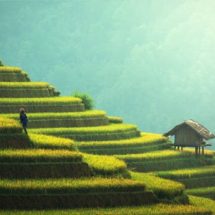 Friday, June 1st, 2018
Sales of previously owned homes declined in April, as inventory shortages and rising prices weigh on the market and higher mortgage rates begin to pose a threat to demand for the first time in years.
Existing home sales fell 2.5% in April from the prior according to a National Association of Realtors announcement last Thursday. Compared with a year earlier, sales in April were down 1.4% — the second consecutive month sales declined on an annual basis. 
Thus far the critical spring selling season — when some 40% of U.S. home sales occur each year — is off to a slow start despite a robust economy. That reflects increasing pressure on buyers, as home prices rise at about twice the rate of incomes and borrowing costs climb.
The median sale price for an existing home in April was $257,900, up 5.3% from one year ago.
The rate for a 30-year mortgage rose to 4.66% this week from 3.99% at the end of last year, mortgage agency Freddie Mac said Thursday. Mortgage rates rose in 15 of the 21 weeks of the year so far — the highest share since Freddie began tracking the data in 1972.
The latest sales numbers reflect purchases that were closed in April, based on contracts signed in February and March. Rate increases were still modest when the contracts were signed and economists said the impact of higher rates will be felt more strongly in the coming months.
Economists said rising oil prices are also a challenge, as buyers will often trade longer commutes for the suburbs for more affordable home prices.
The inventory of homes for sale has fallen on a year-over-year basis for almost three years, leading to bidding wars and rapidly rising prices in many parts of the country that are making it challenging for first-time buyers to enter the market.
Several factors are helping undergird solid home buyer demand. The national unemployment rate in April was 3.9%, the lowest level since December 2000. Gauges of consumer confidence remain elevated. The economy has continued to grow and add jobs at a solid pace.
Still, the limited inventory on the market is driving up home prices at a rapid pace, potentially blocking some would-be buyers.