Fed Hints They're Done Lowering Rates…for Now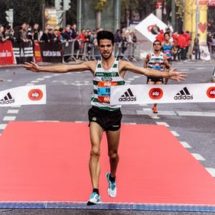 Friday, November 1st, 2019
Mortgage rates rose Friday after data showed the economy added more jobs than expected last month, a sign of ongoing growth.
The yield on the benchmark 10-year Treasury bond rose, snapping a three-session streak of declines, settling at 1.727% compared with 1.672% before the report and 1.691% Thursday, according to The Wall Street Journal (WSJ).
On Friday the Labor Department said the U.S. added 128,000 jobs last month, more than the 75,000 expected by economists surveyed by WSJ. The agency also revised data from August and September to reflect gains of 95,000 more jobs than had previously been estimated.
Some investors said the data supported expectations that the Federal Reserve would pause cutting interest rates. Fed officials lowered interest rates Wednesday for the third time this year and signaled they think economic growth is strong enough for them to refrain from further moves.
Unexpected labor market strength could cause mortgage rates to increase as forecasts for growth in the third and fourth quarters will increase.
Mortgage rates briefly dipped after a closely watched gauge of U.S. manufacturing activity came in weaker than expected for October. The Institute for Supply Management said its manufacturers' Purchasing Managers Index was 48.3 last month, below the 49.1 that had been forecast. Levels below 50 represent a contraction of activity. Weakening manufacturing data in recent weeks have sparked fears about a global slowdown.
Federal-funds futures, which investors use to bet on the path of central bank policy, show the odds of a rate cut by the end of January are less than 40%, compared with 48% Thursday, according to WSJ.
Perhaps now is the time to pull the trigger on that rate lock for the new home purchase or refinance you might be considering.