Equifax, Credit Freezing & More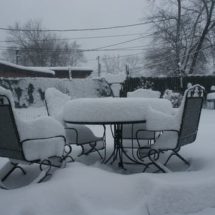 Monday, October 2nd, 2017
Until the Equifax Inc. hack, many consumers didn't know what a credit freeze was. 
Credit freezing prevents lenders from being able to get copies of prospective customer's credit reports. That prevents scammers from opening credit cards or other loans but also places that same limit on the legitimate customers unless they undo the freeze.
Currently, lenders can call up a credit score within minutes. When a credit report is frozen, it typically requires a customer to first unlock it with a password and then verify its release via a phone call.
Often, customers forget their passwords, and it can take up to 72 hours to retrieve it. Consumers who plan to apply for credit should unfreeze their reports a few days ahead of time with any of the credit-reporting firms.
Equifax's offer of the free one-year credit monitoring service includes freezing people's credit reports at their firm but not elsewhere. Consumers would have to contact other firms on their own.
Equifax will waive all charges for placing or removing a security freeze on an Equifax credit file as of now through Nov. 21, 2017, and consumers who paid for a security freeze starting at 5 p.m. Eastern time on Sept. 7, 2017 will receive a refund. Consumers may request a freeze be lifted at Equifax's website (https://www.freeze.equifax.com/Freeze/jsp/SFF_PersonalIDInfo.jsp) or by calling 800-685-1111 or (for New York residents) 800-349-8850 or by submitting a request in writing. 
By Jan. 31, 2018, Equifax will offer a new service allowing all customers the option of controlling access to their personal credit data.  The service will let consumers easily lock and unlock access to their Equifax credit files.  You will be able to do this at will and most significantly, the service will be offered free, for life.
Freezing your credit will prevent access to your credit records, but won't prevent criminals from using your Social Security number to file a fraudulent tax return claiming a refund.
The Federal Trade Commission is warning taxpayers to file their taxes as soon as they have the information required before a scammer can, and to respond right away to any letters from the Internal Revenue Service.
For more information, concerned consumers should visit the page on data breaches (https://www.irs.gov/identity-theft-fraud-scams/data-breach-information-for-taxpayers) on the Internal Revenue Service's website as well as its taxpayer guide to identity theft (https://www.irs.gov/newsroom/taxpayer-guide-to-identity-theft).
Taxpayers should be aware that the IRS doesn't "initiate contact by phone, email, text or social media asking for personal or financial information."