2018 Down Payment Strategy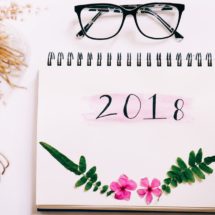 Thursday, February 1st, 2018
Picking the right house is just one of the big decisions you'll face when buying property. Deciding on the down payment is another.
Low inventory continues to pressure potential buyers into making bigger down payments to gain a competitive edge. But the possibility of rate increases in the coming year and new rules on mortgage-interest deductions may also affect how much buyers put down.
The median down payment for financed home-purchases in the third quarter of 2017 was a record $20,000, or 7.6% of the median sales price of $263,000, according to the Wall Street Journal. That is up from 7.1% in the previous quarter and from 6.1% in the third quarter of 2016.
With the inventory of homes relatively low in many markets, buyers are doing whatever it takes to compete.
What's in store for 2018 remains unclear. The Fed raised interest rates last month—the third time in 2017—citing an improving economy and labor market.
Lawrence Yun, chief economist and senior vice president of research at the National Association of Realtors, is forecasting at least three more short-term rate increases this year.
He expects 30-year fixed-rate mortgage rates to rise to 4.5% by the fourth quarter of 2018—and 4.8% by the end of 2019.
Also uncertain is how changes in tax policy will affect home buying, especially at the luxury end. Under the new rules, only the interest on mortgage debt up to $750,000 is deductible—down from the $1 million cap in current law.
Here are a few things to consider when determining the amount of your down payment:
• Jumbo limits changed. Conforming-loan limits on mortgages purchased by Fannie Mae and Freddie Mac have increased. For 2018, in most of the U.S., mortgages of up to $453,100 are eligible for purchase by Fannie and Freddie, up from $424,100 in 2017. So, a loan that was a jumbo last year may now be conforming in 2018, a matter that will affect mortgage rates and terms.
• Long-term impact. If you're applying for a loan with a low down payment, remember that it might come with a higher interest rate. A borrower might save three-eighths to a half of a percentage point on the interest rate by putting 30% down rather than 10%.
• Use seasoned funds. To avoid lender concerns about where your down payment came from, make sure your funds are "seasoned." Seasoned funds are readily sourced and typically have been held in your bank account for at least 60 days. That avoids lender concerns about whether your down payment has been borrowed.